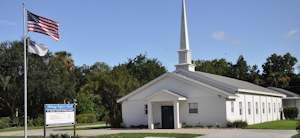 A Day Of Wrath
The great day of the LORD is near, it is near, and hasteth greatly, even the voice of the day of the LORD: the mighty man shall cry there bitterly. That day is a day of wrath, a day of trouble and distress, a day of wasteness and desolation, a day of darkness and gloominess, a day of clouds and thick darkness, Zephaniah 1:14-15
Below is God's gracious, merciful, necessary, all sufficient plan to keep you from God's Wrath, from Hell and from the Lake of Fire when you die.  You say: "no thanks, I'll go another way." Be warned, religion is a spiritual vending machine that requires payment, offers everything and provides nothing to save your soul from eternal punishment. Revelation 20:15 And whosoever was not found written in the book of life was cast into the lake of fire. 

Why must I be saved?  How can I be saved?
What is your condition? 
No one is righteous, 
all have sinned.
Romans 3:10 "As it is written, There is none righteous, no, not one:"

Romans 3:23 "For all have sinned, and come short of the glory of GOD"
What is your problem?
Eternal death is the penalty for sin.
Romans 6:23 "For the wages of sin is death;"
What can you do about the problem?
Nothing, absolutely nothing, but God.
Romans 5:8 "But God commendeth His love toward us, in that, while we were yet sinners, Christ died for us"

Romans 6:23 

"For the wages of sin is death; but the gift of God is ETERNAL LIFE through Jesus Christ  our Lord"
How do I receive this gift?
Trust the Lord Jesus Christ to save you from your sins.
Romans 10:9 "That if thou shalt confess with thy mouth the Lord Jesus, and shalt believe in thine heart that God hath raised Him from the dead, thou shalt be saved."

Ephesians 2:8-9 "For by grace are ye saved through faith; and that not of yourselves: it is the gift of God: Not of works, lest any man should boast."
What is my condition after I trust Christ as my savior?
You are no longer condemned to eternal death.
Romans 8:1 "There is therefore now no condemnation to them which are in




Christ Jesus, . . ."

2 Corinthians 5:17 "Therefore if any man be in Christ, he is a new creature: old things are passed away; behold, all things are become new."
Is there any other way of salvation?
No, there is one and only one way.  No exceptions.
Acts 4:12 "Neither is there salvation in any other: for there is none other name under heaven given among men, whereby we must be saved."

John 14:6 "Jesus saith unto him, I am the way, the truth, and the life: no man cometh unto the Father, but by me."
*************